Built like no other with a warranty to match, Speed Queen top load washers are durably constructed using premium materials for long-lasting, reliable performance and superior wash results. If you want your laundry done right, you want a Speed Queen.
Times change. Dirt doesn't. Speed Queen top load washers deliver perfected mechanical action. A 210-degree agitator with 68 strokes per minute gently moves more clothes through the water — and more water through the clothes. Speed Queen washers spin each load as it drains, no dirt will be left behind on your laundry. Now that's as clean as it gets.​​
The best top load washer on the market also comes with the best warranty. Industry-best 5-year warranty covers all parts and in-home labor on electronic control models*.
15-year limited warranty: Transmission

Lifetime warranty: Outer drain tub and the stainless steel wash basket
Electronics Controls
5x longer than the industry standard · 5-year parts + in-home labor
Mechanical Controls
3x longer than the industry standard · 3-year parts + in-home labor
5-year limited warranty on motor + cabinet
* For complete warranty information, please review your warranty bond.
Agitator moves 210° and 68 strokes per minute in regular and permanent press wash cycles

Gentle movement minimizes wear during laundering

High vane placement on agitator moves more water through clothes and clothes through the water

Stainless Steel Wash Tub - excellent wash results

Some competitors' agitators move only 97°

Short and rapid agitation can cause premature fabric wear​​​​​​​​​​

Plastic Wash Tub - mold and break easily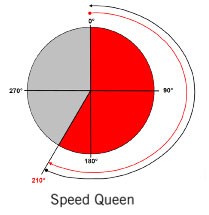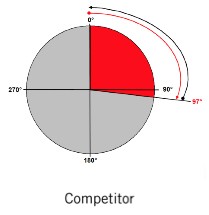 built better to last longer
The top load washers are designed, tested and built to deliver 25 years of commercial-grade performance in your home. In fact, the Speed Queen top load washers that you put in your home are the same durable, long-lasting washing machines used in laundromats and other commercial applications, like hotels and military bases. Constructed with metal components where others use plastic and rigorously tested to ensure reliable performance, Speed Queen top load washers are built better to last longer.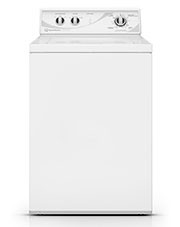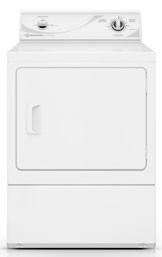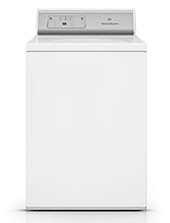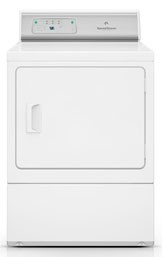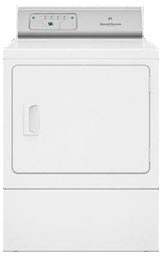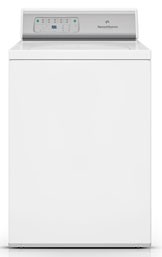 Competitors use plastic wash tubs that break easily and mold over time which causes them to be quite smelly. Speed Queen uses a stainless steel wash tub which becomes smoother over time, preventing damage to your clothes. No unpleasant smell and you can rest easy knowing that it has the highest quality parts.